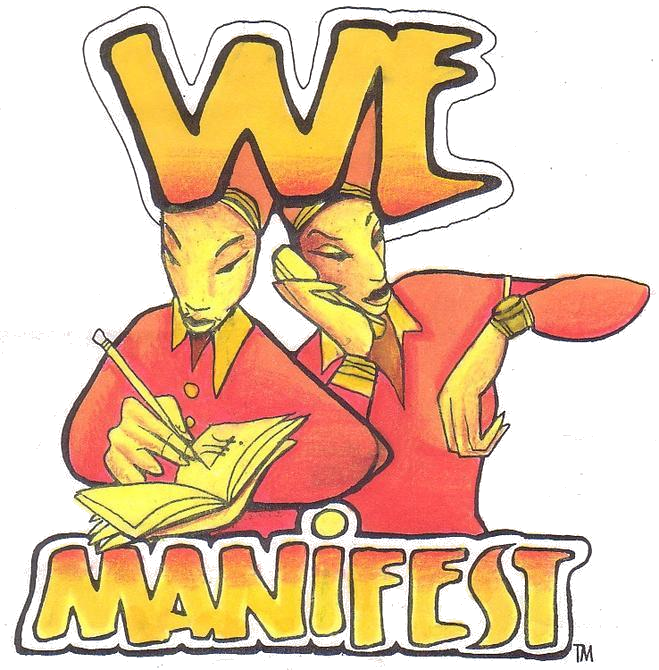 In this Entrepreneurs Profile, BlackSpeaks.com decided to feature YejiDe The Mama Wize Akinlana, founding owner and operator of We Manifest/Balance/Wearable Art, a natural products/holistic living and jewelry business in Brooklyn, N.Y.A Brooklyn native, Akinlana, 50, is a dancer/choreographer/instructor/performance artist, painter, TV, radio and stage performance program producer, published author, hair stylist and jewelry maker.Her home-based company, We Manifest/Balance/Wearable Art, specializes in all-natural, organic body butters and products, oils and wearable jewelry. She started her business in jewelry in the 1990s and began selling body products between 2010 and 2011.
Her products are made with locally-sourced natural ingredients such as herbs, spices and produce from her own indoor nursery and outdoor garden or farmers' markets.Prior to this, Akinlana served as a performance artist. As a dancer, she has danced and choreographed works for the Alice Tully Hall, Avery Fisher Hall, Brooklyn Academy of Music, Carnegie Hall, Club Citta in Tokyo, Japan, International African Islamic Ballet, Lincoln Center and Studio 54. She pursued desktop publishing at the African Islamic Institute in Brooklyn, criminal justice at the John Jay College of Criminal Justice at the City University of New York and paralegal studies at Long Island University.A mother and grandmother, Akinlana plans to travel to Ethiopia and Morocco to celebrate her 50th birthday next Sept. 7. As a practicing Muslim, plans to make the hajj pilgrimage to Mecca in Saudi Arabia.
The following is a summary of our interview with her:
1) When did you open Balance – Wearable Art? How long have you been in business? What is the size of your business? How many employees work for you?
I started with jewelry in the 1990s. Then I started selling body products in 2010 and 2011. I expanded from creating jewelry. Making jewelry was time-consuming. You have to sit down. You have to get the jewels, the charms and the connectors. It's just me running the business. It's incorporated. It's in C Corporate status.
We Manifest is a production and performance company. Through the company over the years, I have done showcases, made jewelry and focused on production and performance as a dancer.I was a producer of "Daughters," a program of poets, comedians, women performing and producing food in Atlanta. I was the brainchild of the program. I pushed an artistic and community empowerment movement out there. My performers and collaborators came through with each performance event. They perform or speak. I would have people to facilitate or take and answer questions from the public.
They were events in different places. I am the catalyst. I carry out the scheduling and the sound checks for each event. The Daughter shows and showcases were monthly and biweekly. These were artistic events. We had discussion panels and community forums. For example, we had Puerto Rican Day. For one particular event, female poets and singers were taking on the subject of misogyny. All the performers were activists to move the public on issues like mental illness, breast cancer, public health and business. It was all word-of-mouth. This was between 2000 and 2005. I did a lot for the community. But I did need to take care of me. I needed to heal me. When you ask me, "how many contractors?" I would say it varies. I had suppliers in Africa providing me with wholesale butters for my products and essential oils.
2) How many customers can you have a week? Are they all recurring customers? Do you get a high percentage of new ones and how do they find out about your business? Do African-American professionals make up the majority of your clientele or is it really mixed? Which services do the different groups tend to use the most from your observation?
Some are recurring. They come back in three months when they run out of products. I have an order per day online. For example, I have shea turmeric mango butter. It is good for eczema, psoriasis and rosacea. To make the butter, I grow the rosemary and mint and I have the lemon. I'm in Brooklyn. I grow my herbs in my terrace. I grew lemongrass and Echinacea. In the winter, I grow inside of my home. I like to buy organic herbs. I go to the farmers markets to purchase produce to make more products.
Word-of-mouth is what keeps my clients coming. It's every two to three months. There are new clients every week. They see something I did online and are interested. I do marketing. I have a 9-to-5 job and my job is fulfilling. I'm a case manager for HRA — the Human Resource Administration of New York City. It is a welfare office. The state government runs it. The recipients come and get benefits. My clientele is mixed. I get a lot of customers. I have people purchase from the events. I would like to have more African-Americans. I already have 60 percent of my customer base as African-American and 40 percent of mixed races and cultural backgrounds. My products are mostly different body butters. They are whipped, all natural and good for you — anything you can put on your skin. Some of my customers say I make my products almost edible. They say they look delicious. I always tell them, "They are not for you to eat." I make raw cocoa butter products. They are real. They smell like chocolate. I also use much cinnamon and star anise. You put these ingredients on your chest. They smell great and they are good for your respiratory tract.
3) Are you the founding owner of the business? Had you always wanted your own business?
I am the founding woman. I always wanted to have my own business. I grew up with friends who were growing things. I would go to the farmers markets when I was young. They would always have their food sold out. That's what started me gardening and growing my own food. We do have radishes, onions and carrots growing in the spring. I can also have sage and hyssop.
4) How many years of experience do you have in your field? Where have you worked in art before and what were your experiences?
I've been gardening on the terrace for 12 years. Aside from the herbs I mentioned earlier, grow basil, chamomile, eggplants, kale, lavender, okra, oregano, parsley, peppers and yellow squash. I'm also growing six different mints, including spearmint and pineapple mint. They have many different flavors. There are 10 to 12 different mints available at the markets. I buy the mints in the Grand Army Plaza in Prospect Park in New York City. To get there, I go downtown in Brooklyn. The plaza in the same area as the surrogate parent court, family court and civil court. They are building skyscrapers in Brooklyn. The trees are disappearing. The floors in the dance studios and clubs are made of concrete, not wood. The concrete is not good for dancing.
5) How did you find your partners? Were you college students before or classmates in high school?
Not at all. When I decided to launch my business and delve into body products, I had to look at cocoa butter. You look for cocoa butter plants. I find the origins of cocoa butter. I see different countries. I have a dancing school friend. She brought me butters from Ghana. She's a recurring customer. I'm a dancer. I specialize in ballet, tap, jazz and modern dance. I was aged 6 to 16 when I started. I danced in Carnegie hall and Studio 54. I danced behind artists. My parents were artistic. My father drew. My mother sang. I also paint. I also paint in charcoal and portfolios. I just bought acrylic paints and new easels. I want to produce something in two weeks. You'll see some pieces up.
6) In which city and state are your operations based? If not, which other city and state?
Brooklyn, New York.
7) What made you decide to open your own business? When did you make that decision and under what circumstances? When did you start, buy the property and launch your new business? What business or organization was in the building before you opened up the salon and what became of it?
Not at all. I make everything in my house. I blend everything. I have a P.O. box for my business. I make every body product in my kitchen. I produce everything in my home. However, I would love to get a building to provide a brick-and-mortar structure for my business.
8) Have you joined any business organizations and other groups? If so, which ones? Are there any articles about your business online or in any magazines or magazines? If so, where? Would you e-mail them to me?
I'm thinking about retirement and following many recipes. I have an event selling in Harlem. It's called the Soul Holiday Market. It takes place in a brownstone in Harlem on Lenox Avenue. I did another event last week on Pearl Magic Street. They were black women working with the communities. I was proud to do that.
Not at all. I don't have any articles about my business in any publications. I plan to join Minority Women Business Entrepreneurs, also known as MWBE. That's the only one I will join. I have a couple of enterprising ideas and will put together a proposal. I have held a number of jobs. I'm also a case manager with the New York Child Support Enforcement agency office and have served as a training operator. I was a customer information representative in the New York City Employees' Retirement System. I worked in UPS as a small package handler and certified representative.
9) Walk me through a day of work for you as owner of Balance – Wearable Art. What do you do first? What do you do last? What happens in between? What challenges and blessings do you encounter on a day-to-day basis? I realize that each day can be different. It isn't cookie-cutter. What would you call a good day? What would you call a bad day? Please be specific.
Luckily, I don't have bad days. I don't have migraines or stomach cramps. But I do have bad knees. On a good day, I put on music and will make a batch of a body product in high demand. I try to make everything sell. If I don't sell, I do a social media giveaway. I'll make a body butter. I may end up making three. I'll make these products all day. Making these butters is therapeutic. When I get off the phone after this interview with you, I will make some oil. I ran out of certain oils last week. I've never had a no-sale day. I recall that, last year at the Block Vegan Fest, I made $1,000 at one event. It rained all day three or four different times. I had a tent and the wind was blowing. I said I can't believe I made all of this money in the rain.
10) How has the millennium affected your business? How has the economy with some joblessness, consumer debt, college debt, homelessness and other features affected your business? Are you finding more and more customers with financial difficulties? Are the number of customers decreasing because of the struggling economy?
Not really. Not at all. I raised my prices. Those increases had no impact on sales or output. I have my flyers on my desk. About 25 percent of my body product sales is for welfare recipients. The welfare recipients have it worse than me or most of my clients. They come up to the offices I work for to secure food stamps, housing and medical benefits. In my agency office, I have plants, candles and crystals, wholesome elements to keep my clients calm during our welfare meetings. I've different from most other employees. I like to help keep balance and essence.
11) Are any of your family members or friends supporting your business? Any siblings or children? What about a spouse? If so, whom? In what capacity do they serve Balance – Wearable Art and for how long?
My granddaughter, Jayla, makes my scrubs. She likes to crush the salts. They smell great. I am trying to get her into gardening. She can rip the herbs apart. My daughter — Jayla's mother — does marketing for a living. She has her own company. She also teaches children. My son uses my products. I give herbs to my grandson to clear up the scars, cuts and bruises he sometimes develops on his face and skin. My mother will buy the products.
12) Do African Americans support other African-American businessmen and women, sufficiently in your view? What would you like to see?
I don't think so. It's so funny that I said I always buy black. A lot of blacks are knowledgeable and look in the right place for quality products produced by blacks. Many blacks will ask a black business for a discount. Why? They would not ask Gucci for a discount.
A few customers would not trust me. No one questions the European-American events. Instead of using my body products on their faces, they go to laser surgery instead and use Saran Wrap. I use and recommend coconut coffee. My own customers are knowledgeable about coconut coffee and other organic products. If we won't support black businesses, then we can't pass. I am for Black Wall Street. I'm for buying black. We need to make sure we do.
13) Do you see enough African Americans and other racial minorities as successful as you are in businesses similar to yours? If so, who? Do you feel that you can help young African Americans who may have some difficulty breaking into business management and leadership? Do you see enough young blacks and minorities serving in leadership and management roles such as yourself as an owner of a business? If so, why or why not?
I always try to barter. We keep our black dollars within the communities. I'm into natural living. It's a slow process. I do social media to promote my style of life and products. I'm on Instagram, Facebook, Twitter and Linkedln and my own personal page.
14) What advice would you give young businessmen and women in business in terms of management and leadership and advancing their careers?
Be precise. Make a plan. Make either a plan or a schedule. Optimize your time. Don't go to that party Thursday night. Know when you're doing what you are going to do. I always plan ahead when I produce my butters or oils. Management is important. I'm still learning marketing. I'm assembling my pictures for marketing.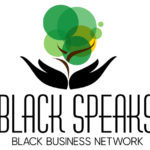 BlackSpeaks.com offers up Entrepreneur Profiles, a news series featuring entrepreneurs and professionals. Entrepreneurs we profile are up and coming leaders in a variety of fields who often use their talents to start their private practices or businesses or challenge themselves to transform and improve employment opportunities. These entrepreneurs provide goods and services as business owners, board members, group founders, mentors or college professors. Our Entrepreneur Profiles series seeks to draw on and explore the expertise and experience of these heroes and put them in the public spotlight, one business at a time. Interested in getting profiled? Click the link below to learn more:

Contact This Entrepreneur