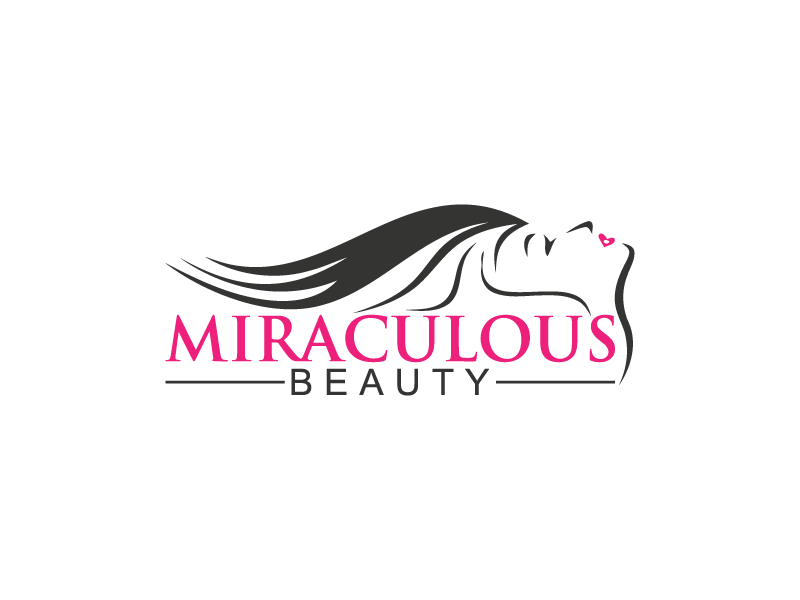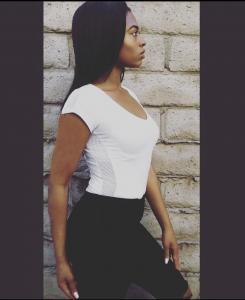 In this Entrepreneur Profile, Black Speaks decided to feature Miracle Thornton, founding owner and operator of Miracle Beauty, a home-based hair salon in Las Vegas, and mother of an 8-year-old boy.
A native of Los Angeles and a resident of Hollywood, Thornton, 27, comes from a family of cosmetologists, barbers and members of the entertainment industry.
Her grandmother, Gladys Thornton, was the lead singer of the Marvelettes, the 1960s all-girl R & B music group. Her mother was a hairdresser and her father was a barber. Both served actors, actresses and models.
Thornton grew up working in their salons and managed her mother's salon later in her youth. She has been working since she was 14, including in salons, in telemarketing and customer service.
She started her own hair service business 12 years ago in Los Angeles. She obtained her cosmetology license in California in 2012. She has been in the salon business for at least seven years.
Thornton started Miracle Beauty in Los Angeles before she moved to Las Vegas in 2016. Her hair service offerings include braiding, detailing, extensions, eyelashes, finger waves, pixie cuts and other short hairstyles, press curls, relaxers and weaves. She has served as a barber for both men and women.
She has been taking classes in fashion merchandising from the Los Angeles Technical Institute, also known as LATTC, and has transferred academic credits from Los Angeles to Las Vegas.
Thornton plans to own her own beauty supply store in six years.
The following is a Nov. 16, 2019 phone interview between BlackSpeaks.com and Thornton:
1) When did you open the salon? How long have you been in business? What is the size of your salon? How many employees work for you?
My mother was a hairdresser. My father was a barber. They catered to actors, actresses and models. [I worked in their salons when I was a child.] I washed towels. [At one time,] I managed my mother's salon.
Twelve years ago, I started my own in Los Angeles. In 2012, I obtained my license in California. I've been in business for seven years. At first, I was doing detailing and weaves under my name. I was Miraculous Beauty. I am now in Las Vegas. I went to Nevada in 2016. I do weaves, relaxers and press curls. I started eyelashes. I just turned 27.
2) How many customers can you have in a week? Are they all recurring customers? Do you get a high percentage of new ones and how do they find out about your salon? Do African-American professionals make up the majority of your clientele or is it really mixed? Which services do the different groups tend to use the most from your observation?
I do as many as I can. I do make house calls and I do work at home. I have a full-blown salon. I have recurring customers. I get new ones through referrals. I do all types of hair and ethnicities. I do braids. I don't focus. Race does not matter. The weaves and extensions are the most [sought-after services.]
3) Are you the founding owner of the business? Had you always wanted your own business?
I am the founding owner. I was taking after my grandmother, Gladys Thornton, the lead singer of the Marvelettes. I try to do the right things.
4) Do you have years of experience in the personal care and beauty industry? Where have you worked in beauty and personal care before and what were your experiences?
Yes, I have years of experience. I have been working since I was age 14. I worked in my mother's and father's salons. I was a telemarketer and I worked in customer service.
5) How did you find your partners? Were you college students before or classmates in high school?
I worked with people in the beauty stores. I have different partners and employees who are hairstylists and barbers.
6) In which city and state are your operations based? If not, which other city and state?
I started out small-sized in Los Angeles and small-sized in Nevada. I work out of my home. I am trying to get my own beauty supply store out in six years.
There is a barbers' convention on Sunday [Nov. 17, 2019]. There is a contest to see who can provide the best hair services. The prize is $5,000. I've done a lot of barbering for men and women. I've done pixie cuts, finger waves and other short hairstyles.
7) What made you decide to open your own business? When did you make that decision and under what circumstances? When did you start, buy the property and launch your new business? What business or organization was in the building before you opened up the salon and what became of it?
I'm a business owner. I always wanted to be a leader. My peers know. I am a go-getter. I like the big picture. Hair came into that. All day, I make lots of money. I can go to California [or stay in Nevada.]
8) Have you joined any business organizations and other groups? If so, which ones? Are there any articles about your business online or in any magazines or magazines? If so, where? Would you e-mail them to me?
No. [I'm going to my first convention]. I'm part of the community. It's an opportunity — in Long Beach, Calif. There will be classes and opportunities for certifications.
9) Walk me through a day of work for you as owner of Miraculous Beauty. What do you do first? What do you do last? What happens in between? What challenges and blessings do you encounter on a day-to-day basis? I realize that each day can be different. It isn't cookie-cutter. What would you call a good day? What would you call a bad day? Please be specific.
I wake up. I check my phone. I do hashtags. I text messages. I am checking my emails. I have a son. He is eight years old. I take care of my son and take him to school. I do the cooking and cleaning.
I'm preparing wigs and combing hair. I do any marketing. I am talking to customers. Every day is different. Some days are for doing hair or for ordering hair products and tools.
I went to school for fashion merchandising. I do it like that. I go to school for a purpose. I do a trade. If I want to learn a trade or skill, I do all of my classes. I did this in Los Angeles.
I do the same studies at Los Angeles Technical Institute [LATTC] in fashion merchandising. I am one year and a half in. I am supposed to finish in two years. I'm almost done. I transferred my credits to Las Vegas from Los Angeles. Not every trade school or college has fashion merchandising, which is the business of merchandising.
10) How has the millennium affected your business? How has the economy with some joblessness, consumer debt, college debt, homelessness and other features affected your business? Are you finding more and more customers with financial difficulties? Are the number of customers decreasing because of the struggling economy?
Life problems affect me. I don't think the recession played a role in my business. I work every day. I take on the world. I are self-employed. I make more money than a person with a total of 12 years of schooling. Such a person is making $120 a day. In one bundle, I can make $300 a day. The money is there.
Having the products going from Los Angeles to Las Vegas, I have to realize the [difference between the] audience in Los Angeles and Las Vegas. The recession would not have an impact. I grow myself in the state. I develop respect. I am about being positive. I think business will be great.
11) Are any of your family members or friends supporting your business? Any siblings or children? What about a spouse? If so, whom? In what capacity do they serve Miraculous Beauty and for how long?
My mother and father are still working. My mother is aged 47 and my father is aged 48. They give me advice. I will ask my mother what she thinks is a good product for a particular hairstyle. She'll tell me. I do hair differently.
12) Do African Americans and other racial minorities support your company? If so, how? Bank financing or capital as support? Patronage or customer participation? Website development? Advertising and marketing? Word-of-mouth spread? Special event sponsorships and events? Exactly what type of minority businesses have supported you? Have you reached out to them or have they approached you? If so, how?
I do word-of-mouth. I do a lot of black women's hair. I was always for black women especially. I [give plenty of] black women [advice].
13) Do African Americans support other African-American businessmen and women, sufficiently in your view? What would you like to see?
I don't think so. People will not [support each other's businesses for some reason or another]. It's this. It's that. We have black producers and black filmmakers. [They have to be with the right companies.]
Praise the black women. God is speaking to you. Blacks should be supportive to each other. We can be powerful. We can be together. You have to do it.
14) Do you see enough African Americans and other racial minorities as successful as you are in businesses similar to yours? If so, who? Do you feel that you can help young African Americans who may have some difficulty breaking into business management and leadership? Do you see enough young blacks and minorities serving in leadership and management roles such as yourself as an owner of a business? If so, why or why not?
I feel like [that is happening] in Los Angeles. My mom works in the Women's League in Crenshaw. She and the League help people get jobs in California. People there are doing something for the community.
It is not like that in Las Vegas. We have to do something in Las Vegas. We have people here from Chicago, the Bay area and Detroit.
15) What advice would you give young businessmen and women in business in terms of management and leadership and advancing their careers?
I'd say to anyone in my age group: "Focus on your goals. Whatever you go through is a learning opportunity. Don't let a lot of things deter your plan or frustrate what you are trying to do."
I tell young women and men to find the blessing in something you do. I will find the positive in what I do. There is no reason that we cannot develop. I definitely find the beauty in everything.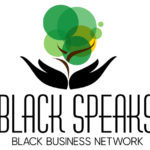 BlackSpeaks.com offers up Entrepreneur Profiles, a news series featuring entrepreneurs and professionals. Entrepreneurs we profile are up and coming leaders in a variety of fields who often use their talents to start their private practices or businesses or challenge themselves to transform and improve employment opportunities. These entrepreneurs provide goods and services as business owners, board members, group founders, mentors or college professors. Our Entrepreneur Profiles series seeks to draw on and explore the expertise and experience of these heroes and put them in the public spotlight, one business at a time. Interested in getting profiled? Click the link below to learn more:

Contact This Entrepreneur
[contact-form-7 id="13492"]